Activities for children
Spaces and activities dedicated to children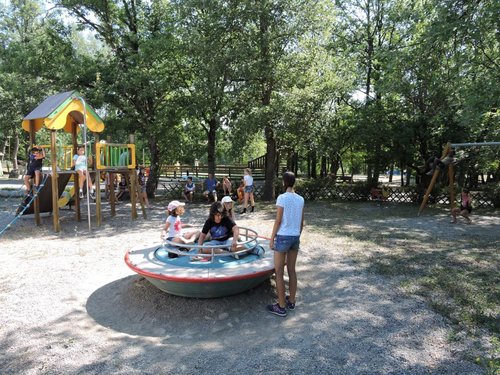 Play area for children permanently open (swings, turnstile, hut, slide, spring games, trampoline ...).
- Organization of animations (treasure hunt, coloring, creation of paper pulp ...).

The games area is permanently open.
For the pleasure of small and big children, swings, slide, turnstile, spring games and other games are available for them to have fun, laugh and meet other children.
Tricycles, scooters, bicycles and mountain bikes are welcome in the campsite.